You can set the colour of a row or column by creating a style.
To create a row style, click the row settings button (1) and then click the add style button (2).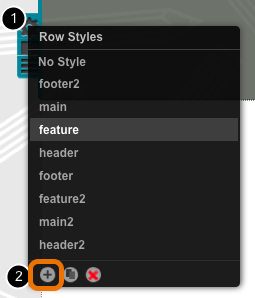 Give the row a meaningful name (1) and click the Add row style button (2)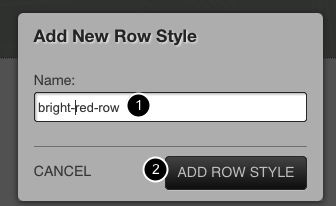 Click the colour chip (1) and then select a colour. You can click and drag on the colour selector (2) or paste a hex value (3). Click the OK button (4) to confirm the selection.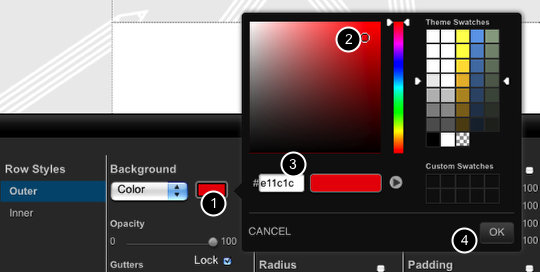 Click the save changes button (1)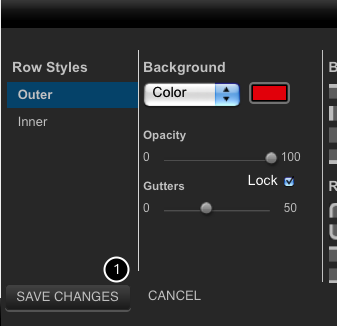 The colour will be applied to the row (1). The new style will appear in the style list (2) and can be applied to any other row.