Create a new type style to define the appearance of one or more text blocks.
Select or create a text block.
Click the edit icon (1) to open the text block for editing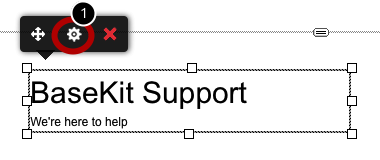 Click the Styles drop down (1) and then click Add new type style (2)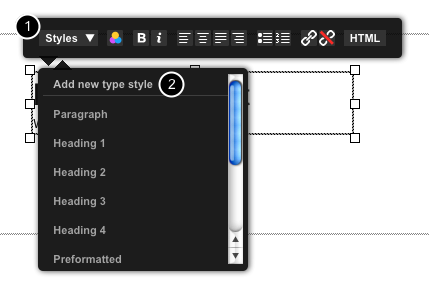 Give your style a unique title (1). Select a clone class (2). If you are creating a style for use as a heading, select one of the heading styles (Heading 1, Heading 2 etc). If you are creating a style to be used as a paragraph style select 'p'.
Element (3) and Class name (4) should not normally need to be changed. Unless you understand enough about CSS to know what these terms mean, you should leave them alone.
Click Add style (5) to create the style.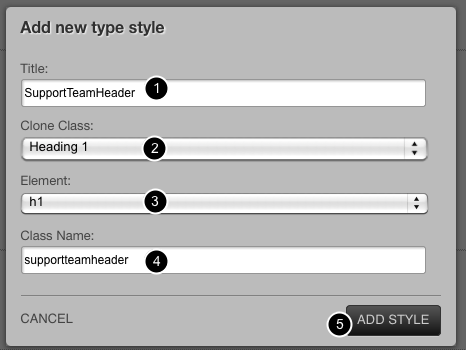 Your new type style will be added to the list. You may have to scroll down (1) to see it.