Click on Manage (1) and then click on the Database (2) button.

Databases
If your site contains one or more forms, the database for each one can be selected here (1). The Add Database function is not implemented yet (2). Click the Delete Database button to remove a database (3).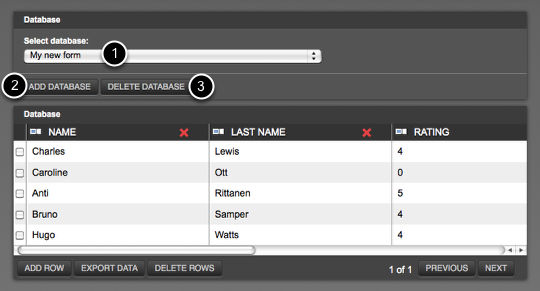 You can also click the Export Data button to save the data to a spreadsheet.