Click the Manage tab (1) and then set the title and description of your site. The site title should include the name of your organisation and what you do. The site description should be one or two short sentences that you would like to appear in a search listing for your site.
Click Save settings (3) when you are done.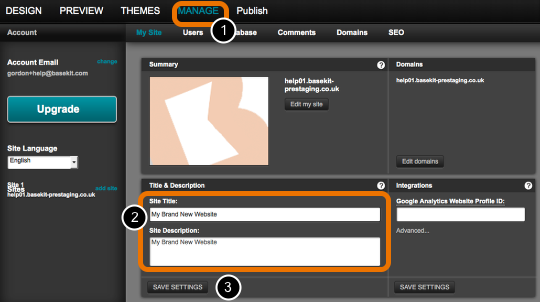 To set the SEO details for any other pages, Click the design tab (1) and then click the page settings button (2). Click SEO (3) to open the Page options dialogue.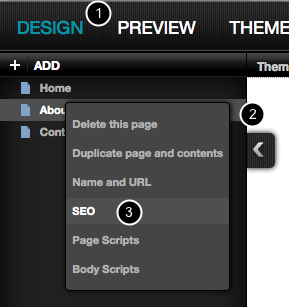 Set the keywords for this page (1). Use short words that describe what is on this page that makes it different from other pages. Use a few words - there is no right number but there is advantage in using more than your need or repeating words.
The Description field should describe what is on the page in one or two short sentences (2)
Click Save options (3)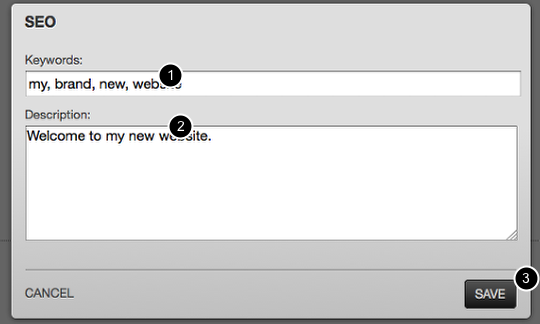 Click the page settings button and then click Name and URL (1)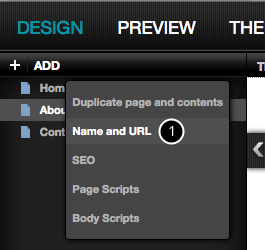 Set the page title (1). The contents of the page title field will usually appear on a Google search results page, so this should be short descriptive name. Click save options (2).