How to use the RSS feed widget to add a dynamic RSS feed to your page
Locate the RSS feed widget
Click on the widgets tab (1) and then click on the Social group (2). You may need to scroll down to see the RSS feed widget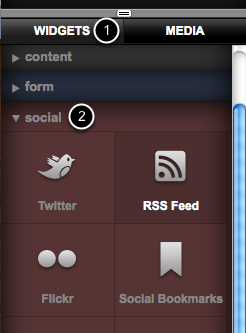 Drag and drop the widget onto an edit zone
When you drop the widget, it will show the default RSS feed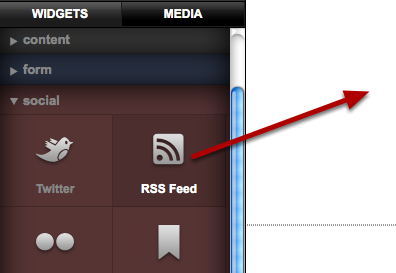 Edit the default settings
Click and drag to position the widget. Click the edit button to show the RSS feed settings panel.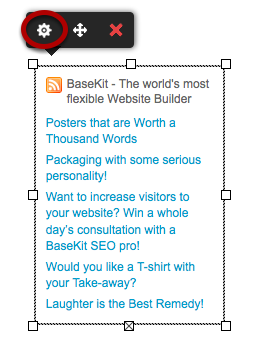 Change the RSS feed source
Paste a feed URL into the field. Press the return key on your keyboard or click the OK button to set the feed. After a few sconds the RSS widget will update.
You can find feeds at http://feeds.feedburner.com
Note: A Feed URL is not the same as a website URL.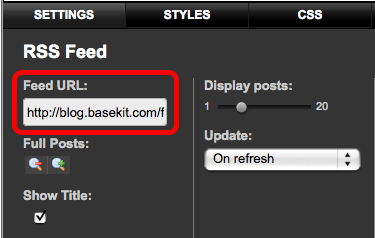 Change the appearence of the RSS feed
Click on the styles tab (1) to display the widget styles controls. Click on a text style Edit button (2) and then use the controls to adjust the style.