Drag a text block widget onto the page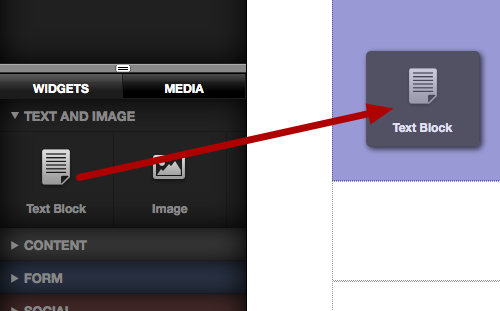 Click the settings icon to edit the text

Click in the text (1) to select it.

Type some text into the field. You can copy and paste text too but for now just type something simple.

Select the text.

Click the Styles drop down (1) and then click the Heading 1 style (2)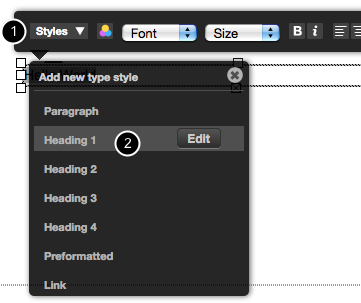 To finish editing, click anywhere on the page outside of the text block.