The font set panel
Click the font set icon (1) to open the font set panel (2). Click any font set on the list to change the font set.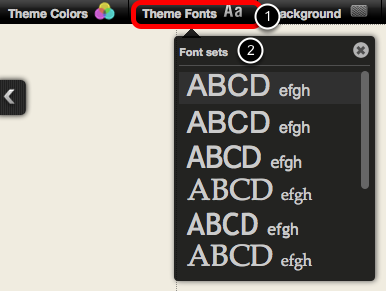 Editing a font style
Font sets give you a quick way to change all the fonts across your site. If you want to have more control, you can create and edit type styles directly using the styles editor. See Editing a type style.