If you havent already created a form, please see How to create a form
Edit the existing form
Click the edit form icon (1) and then double-click the field settings icon (2).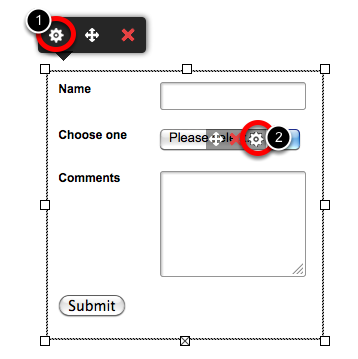 Add values to a form selection menu
Enter a title (1) for the menu and optionally a description.
In the left column (2) enter the values you want saved in the form database and in the right column (3) enter the values that you want the user to see. Click the Add new value to list button (4) to add additional values.
When you are done, click OK (5).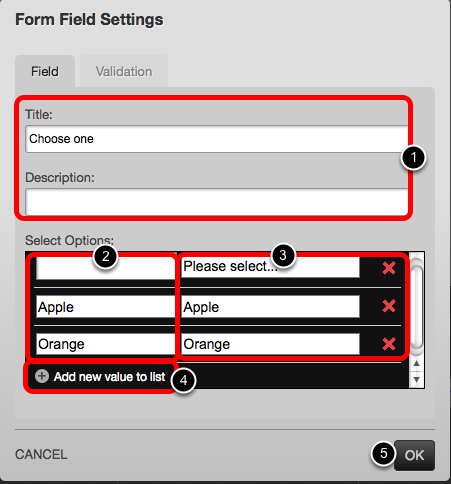 Example of form Selection Menu